Visit Tree House Bonsai during the Kokufu-ten
During 98th edition of the Kokufu exhibition in February 2024, Adam will open the doors of Tree House Bonsai to share with you our bonsai collection and how the garden itself has evolved. Join us for a half-day, all-inclusive tour from Ueno on February 11th and February 14th.
BOOK NOW !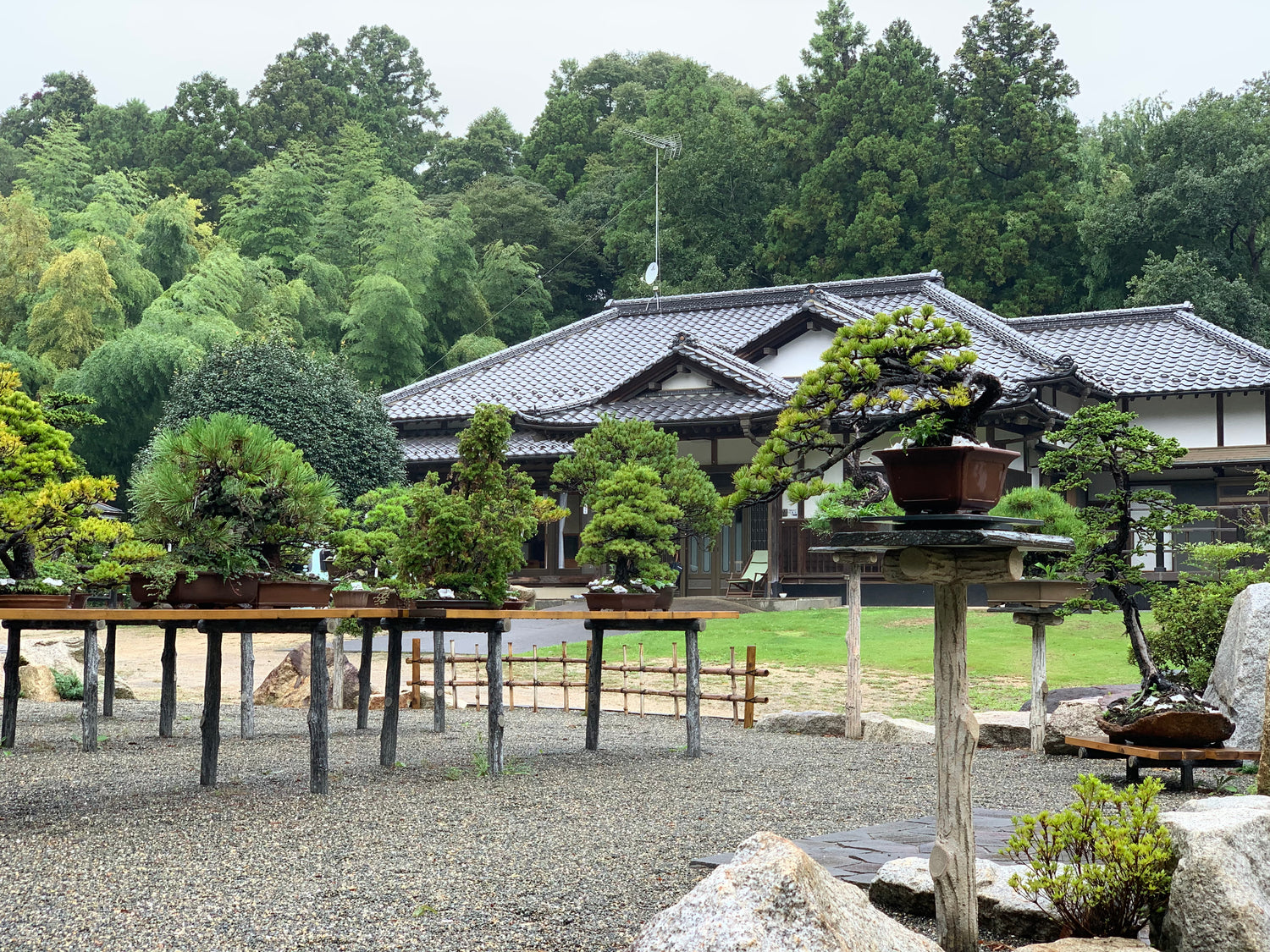 Visit the garden
A bonsai garden designed to provide relaxation amidst a traditional Japanese ambiance, enveloped by bonsais. Come and explore a bonsai nursery nestled within a classic Japanese strolling garden, conveniently located just an hour from Tokyo. Train station pick-up service is available upon request.
Book a free visit
Bonsai Tours in Japan
Tree House Bonsai offers a variety of customized tours for groups or individuals.

With Adam as your guide, delve into renowned sites such as Omiya Bonsai Village, Shunkaen Bonsai Museum, unique off-the-beaten-path gardens or acclaimed exhibitions. Gain deep insights into the art of Japanese bonsai as you explore these remarkable destinations.
Book a Tour
Omiya Bonsai Village

Omiya Bonsai Village is the birthplace of bonsai in Japan and host the most iconic bonsai nurseries. Accompanied by Adam, immerse yourself in the essence of bonsai in the very city of his apprenticeship. The Omiya Bonsai Art Museum is an essential stop, offering profound insights into the rich historical tapestry of bonsai artistry.

Kokufu-ten 2024

The Kokufu-ten is one of the most prestigious bonsai exhibitions in the world. It is held annually in Tokyo every February and showcases the finest and most exquisite bonsai trees in the country. The name "Kokufu" translates to "national treasures," reflecting the event's importance and high standards. Book your tour for the 98th edition in 2024!